Online Payments Made Simple With Easy Processing
Say goodbye to manual processes and hello to flexible and efficient payments with MuniBilling's Merchant as a Service. Free your team up through easy and secure payment processes with direct payment reflection and robust auditing capabilities.
What Does Merchant as a Service Do?
MuniBilling's Merchant as a Service makes online payments easier for your customers and team. By leveraging MuniBilling's merchant as a service, you provide customers with diverse payment options, advanced auto-payment features, and a robust secure integration into the MuniBilling system
Your Payment Services SuperPower
MuniBilling's Merchant as a Service provides a hassle-free payment processing solution that benefits both you and your customers. With features like automatic payment processing, diverse payment options, autopay, and transaction review, you can simplify the payment process while freeing up your team's time to focus on other essential tasks.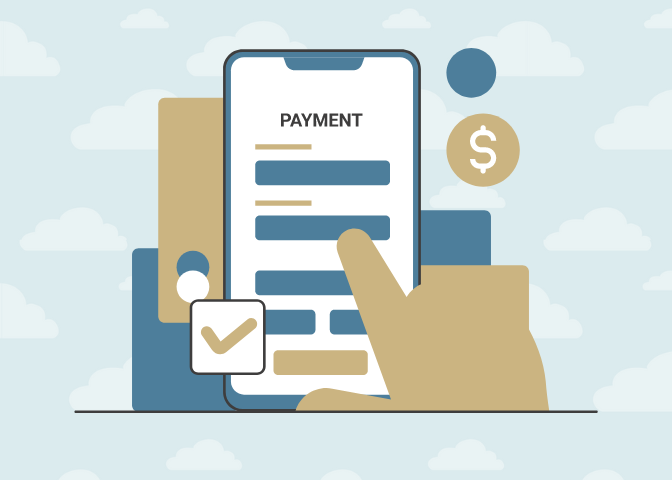 Robust Digital Payments
Accept diverse payment options from eCheck to ACH to all major credit/debit card providers. Our user-friendly interface ensures that your customer's experience reflects the unique identity of your municipality, giving your customers a seamless payment experience.
Setting Up Auto-Payments
Sometimes it can be easy for time to get away from your customers, which could potentially result in them forgetting to pay their bills. Through Merchant as a Service, you can allow your customers to set up auto-payments or complete on-demand payments through IVR calling or entering information through the online portal.
Simplified and Secure Processing
Remove the stress of having to enter credit card payments online yourself manually. Through Merchant as a Service, payments can instantly be processed to a customer's account when paid through the customer portal.
Safe and Accurate Merchant Processing for Utility Billers
MuniBilling's Merchant as a Service is designed to simplify and streamline the digital payment process for you and your customers, making it easier than ever for them to pay their bills online.
Customer Makes Digital Payments Online
We provide your customers various payment options, including eCheck, ACH, and all major credit card providers. This ensures that your customers can choose the payment method that works best for them.
Reconciling And Processing Payments
Payments made through the online customer portal or phone IVR are instantly processed and reflected in the customer's account. Problem payments are flagged for human intervention, reviewed, and reconciled.
Handling Payment Disputes
In the event that a customer disputes a payment, your billing team will promptly contact you to discuss the best course of action. Whether you contest, challenge or accept the dispute and associated chargeback. Trust us to handle payment disputes with ease and efficiency.
Payment Review and Auditing Services
Our automated review process is designed to quickly and efficiently review transactions for accuracy and completeness. At the same time, our team of experienced professionals conducts a monthly human review to ensure that every transaction is thoroughly examined for any potential issues or errors.
MuniBilling is a leading utility billing solution provider with a proven track record of helping our clients eliminate manual overhead and automate their business operations through system integrations, powerful self-service capabilities and intelligent insights to make timely effective decisions.