Optimize Your Billing Process for Seamless Operations with MuniBilling's Bill Print as a Service
MuniBilling's Bill Print as a Service simplifies the utility billing process by providing a reliable and cost-effective solution for printing and mailing utility bills, freeing up valuable time and resources for core operations.
What Does Bill Printing as a Service Do?
MuniBilling's Bill Print as a Service helps municipalities simplify their billing process by outsourcing the printing and mailing of their utility bills. This service ensures accurate and timely delivery of bills, freeing up valuable time and resources for municipalities to focus on their core operations.
Benefits Of Bill Printing as a Service
Simplify your billing process and enhance operational efficiency by ensuring seamless printing and delivery of your customer's bills, making the entire process hassle-free. Experience the convenience and benefits of streamlined bill printing with us!
Various Layout Choices
We offer a range of options to help your bill be unique and paid. From font choices to layout options, our team is here to help you create a tailored solution that fits your needs.
File Preperation
Our team of professionals manages the entire life cycle of the print process, from bill creation to mail merge to file preparation, ensuring your bills are accurately and efficiently ready for distribution.
Print And Packaging
Once we receive your bill print file, we can quickly and efficiently process, print, and package your current cycle bills. Focus on running your business while we deliver accurate and professional bills to your customers on time.
Intelligent Distribution
Ensure your bills are sent with ease and confidence. Our reliable USPS distribution uses CASS-certified address printing and zip code sorting, ensuring minimal returns. Trust us to deliver your message effectively.
Keep Your Bills YOUR Bills
Here at MuniBilling, we know that there are a vast number of options when it comes to the type of mail people want to send. From the colors used on your printed piece to the mail format, we're here to provide what you require!
Off-Cycle Flyers
Need to communicate off-cycle information? Printed flyers are a great source of mailing to get out quick information to your customers at any time.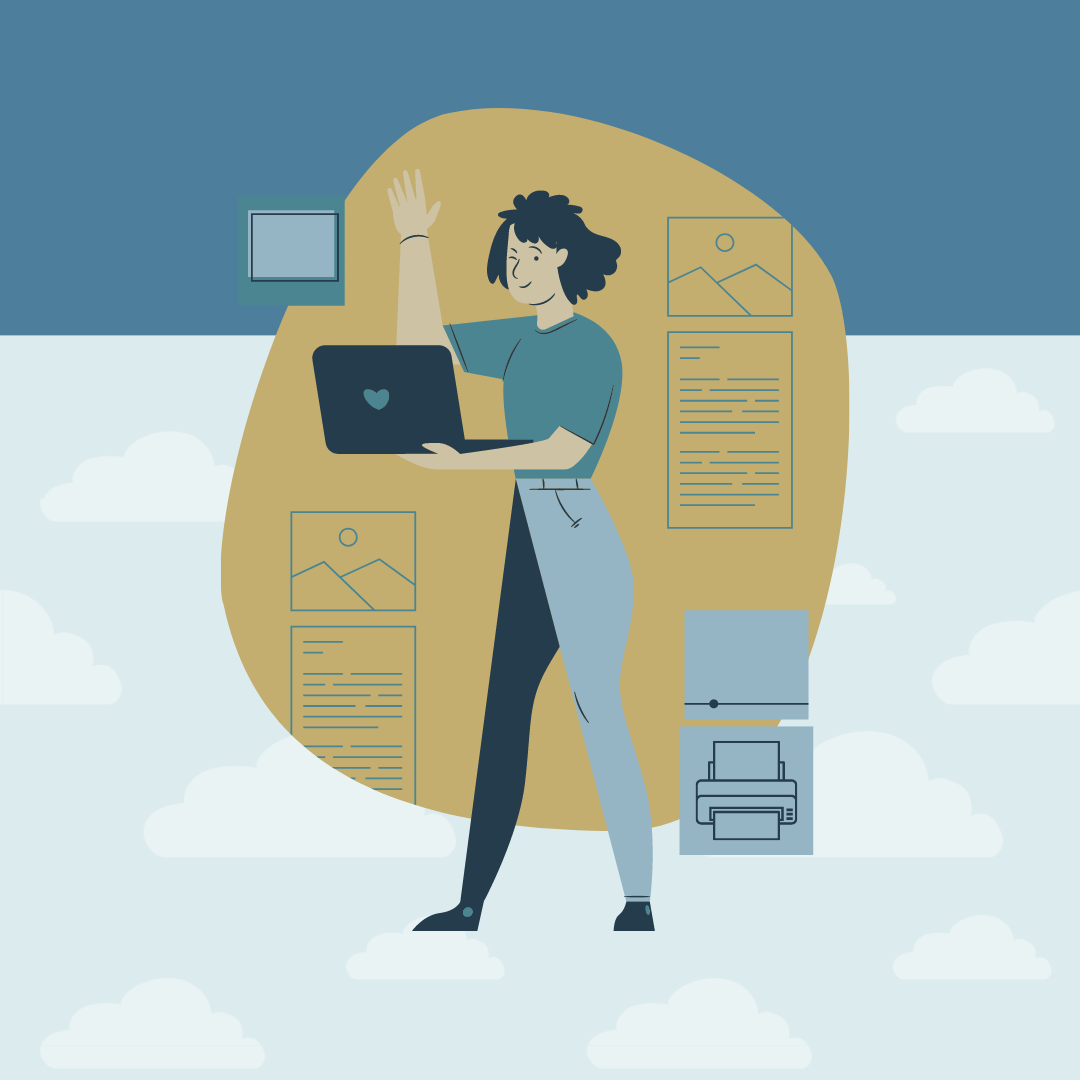 Standard Letter Sizes
The traditional letter-sized paper will always do the trick for your billing needs and requirements for your standard physical bills, so ensure your customers won't miss your statements.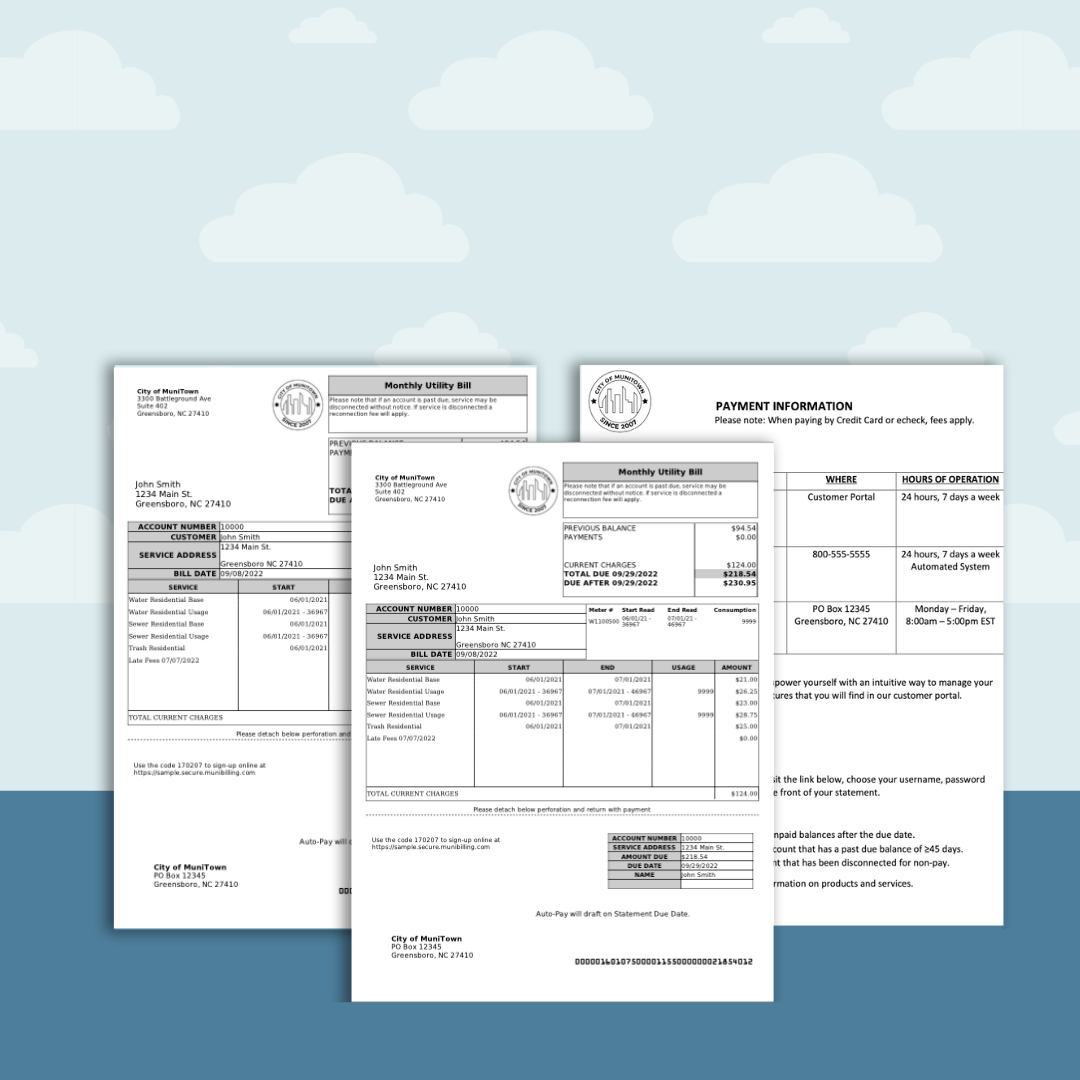 MuniBilling is a leading utility billing solution provider with a proven track record of helping our clients eliminate manual overhead and automate their business operations through system integrations, powerful self-service capabilities and intelligent insights to make timely effective decisions.